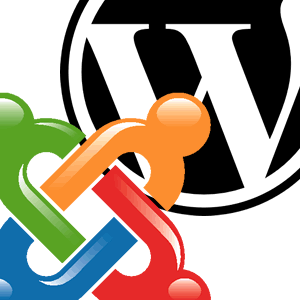 It looks like every single person has a blog nowadays. The variety of topics, designs and their creativity is just impressive. But even being aware of this situation most people still think that blog is a synonym to a kind of online personal diary. Meanwhile, the blogging cult made a big step towards the global progress and became a powerful tool in spreading all kinds of useful information all over the world.
There are many ways to build a blog for Joomla: from using the most basic text editor to high-end studio tools. It would be a crime not to mention that Joomla is a well-built CMS for creating beautiful and functional blogs for different purposes.
Unfortunately, the blog function in Joomla is not independent platform (like in WordPress, for instance). It comes as a Joomla blog component of the entire system. To start posting some content on your page, first you have to enable the blog option in the admin panel:
Step1: Extract Joomla from the location where you have saved it.
Step2: Click Content in Administration section. Go to to Section Manager and then click New.
Step3: Make a section called Blog and click Publish. It will make your blog an internal part of your Joomla website. You can choose Blog as one of the areas where you want your content display.
Step4: Click Content again and go to the Section Manager, then New and name it "BlogCategory". Publish it.
Step5: Click Main Menu, New, Articles and Section Blog Layout. Select the section you named previously. Click Parameters. This will give you the ability to edit the blog sections including how many posts you want to display and where they should be displayed.
You may ask "What are the benefits of a Joomla blog? Why should we use it for our websites?"
First of all, Joomla blogs are the best option for beginners craving for creating a personal website. Secondly, there are plenty of free Joomla templates which are easy to manage. Thirdly, Joomla is the most popular platform competing with WordPress and Drupal on the open source stage – thousands of satisfied users can't be wrong!
The last but not the least thing: it is the variety of Joomla blog templates you can find online which makes it the best choice. Therefore, we'd like to showcase you our best and the most recent Joomla products. If you are looking for the right Joomla template, hopefully, our collection will give you some inspiration and an idea of what exactly you want:
1. Apartments for Rent Template For Joomla

2. Interior Responsive Joomla Template

4. Seafood Joomla Template

5. Airport Airlines Joomla Template

6. Web Design Development Joomla Theme

7. Biotech Science Joomla Template

8. Clean Business Joomla Template

10. Strong Corporate Joomla Template

Related posts:
Follow FlashMint on Twitter for more awesome Flash Tutorials!

"Like" FlashMint FaceBook Page to stay in touch!