We'd like to introduce you one of the most popular content management systems that exist on the net today – Joomla CMS. By using it, you will be able to create multifunctional websites of any complexity as well as excellent online applications for any purpose. Due to the huge number of opportunities Joomla provides for building sites, its popularity is growing very quickly.
Among Joomla's main advantages we can emphasize the following features:
powerful extensibility;
impressive number of opportunities (polls, media and menu managers etc);
open source CMS with a huge community of users and developers (more than 200,000) — it means that you can always get any help needed;
possibility to use several languages according to your own preferences and needs etc.
Best Joomla Sites Found On The Net
It's not a secret that Joomla web design doesn't leave web developers indifferent within the last years. To show you all Joomla delights in practice we've already chosen the best of Joomla. We'd like to invite you to have a look at the most attractive Joomla sites of 2012:
1. Mb-photography.com can be considered an excellent example of a photography website that was created with help of Joomla.

2. Cricbuzz is one of the best Joomla site samples that shows everyone how it is possible to place so many advertisements, news, images, photos and other interesting stuff on one single site.
3. Real Estate Uploads is another example of Joomla website that is aimed to show you how excellent design can help in any company promotion.
4. Bulle Communication is a Joomla-based website that can catch everyone's attention at first sight because of its stunning design and a variety of important features.
5. Quizilla is one of the most rated websites made with Joomla, which main peculiarity is it's extremely easy usage due to quite simple menus and submenus.
6. SuperStrands is a Joomla website that can be distinguished among the others by tons of various flash images, an interesting menu bar, excellent social media integration and so on
7. Go To Logistics is a perfectly-designed Joomla website that is devoted to logistic services that can be easily ordered even online.
8. MCCI is a sample of a multifunctional website built with Joomla which can impress everyone with its outstanding design.
9. The Hill is one of the most popular Joomla websites which special feature is a great number of loaded articles supplemented with various photos, videos etc.
10. Linux.com is one of the world wide-known sites made with Joomla which can be easily distinguished among the others due to its eye-catching image sliders, videos, latest tutorial, questions and exciting stories.
Best Joomla Website Templates
We hope that the collection of Joomla best websites has already inspired you to get acquainted with Joomla closer. And what would you say if we offer you to get your own Joomla website right now? You don't need to hire a highly-paid designer or a developer and spend huge sums of money to get the desired result for this purpose. You don't even need to wait for a long till your website is finally ready. You can just purchase one of the best Joomla templates that we have already selected for you to view. This is a perfect option to become an owner of an alluring and high-end website built with Joomla in almost no time.
You can browse through the collection of top Joomla templates below:
1. Web Designers Joomla Template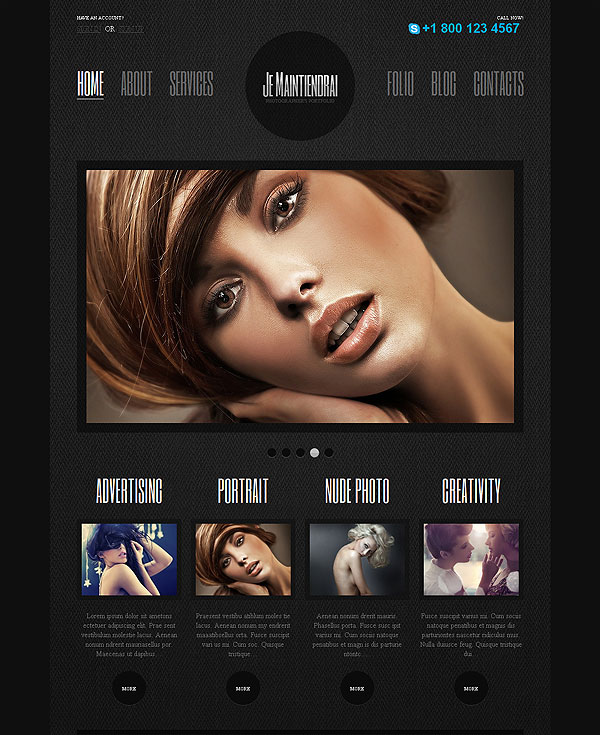 3. Computer Software Joomla Template
5. Baby Family Joomla Template
6. Dj Night Club Template For Joomla
7. Houses Architecture Joomla Template
8. Interior Magazine Template For Joomla
10. University Education Joomla Template
Related posts:
Follow FlashMint on Twitter for more awesome Flash Tutorials!

"Like" FlashMint FaceBook Page to stay in touch!
7 Responses to "Best Joomla Websites of 2012"