We continue to analyze current web design trends in various industries. The last post covered the best practices of jeans website design and today we will discuss some features typical for websites of cosmetics and beauty companies. What design elements make for the website efficiency? What's the specific nature of this niche? What are the latest trends in the beauty website design? We'll try to answer these questions and hopefully bring some inspiration to those of you who is currently working on design of a beauty website.
Among some common features that can be observed throughout the following collection are:
Centered Content
Many websites of cosmetics companies take up only the height of the screen with the content placed in the center. Probably the main reason for this is that fewer people go fullscreen on this kind of websites. Most beauty websites are flash based, so it's easy to keep the content area compact, yet easy scannable, by means of slideshow galleries and dynamic blocks. The short page length also keeps everything in view and henceforth, makes for the visitors' longer stay on the site.
Flash
Any cosmetics manufacturer usually has an extended product range that should be properly presented on the company's website.  Creating a site that would be content rich, attractive and easy-to-use at the same time is a quite challenging task …Which Flash can cope with very well.  The official website of L'Oreal is a good example of informative and well-structured flash website.
Involving celebrities in promo campaigns
Nearly every cosmetics producing company tries to involve a celebrity as a face of a certain product or a product line.  Images, videos and special offers featuring celebrity actors, sportsmen and musicians are an important call-to-action element of a beauty company website. What can be more purchase motivating than Julia Roberts showcasing a makeup and engaging the visitors to check her favorite cosmetics?
Prominent "Featured Product" and "Best Seller" Blocks
The announcements on current special offers and discounts, as well as, slideshows displaying featured items and popular products, usually dominate the front page of an average beauty brand website. It's important to let the users know which items are going to save their money and update them on new arrivals, so designing a website for a cosmetics company make sure the announcement content areas are prominently linked from the main page and are easy-to-find in site's regular navigation.
Le Club Des Createurs De Beaute
Social Media Links
This trend is common for all industries today – every business strives for snatching a piece of a large social media cake and beauty companies are not an exception. To get to know what people think about some cosmetics or to share your impressions with friends, people naturally use Facebook and Twitter. Thus, the links to these major social networks can be found on official websites of cosmetics producers and retailers.
Helpful Content
Beautiful pictures and celebrities advertising cosmetics are great, but there should be something that would show off  company's care about the customer. Not only should a website be a company's product catalog, but it should also be a helpful info resource both for existing and potential clients. Some companies, such as Clinique, create a very personal support experience for the users, by providing individual video consultations and guidelines.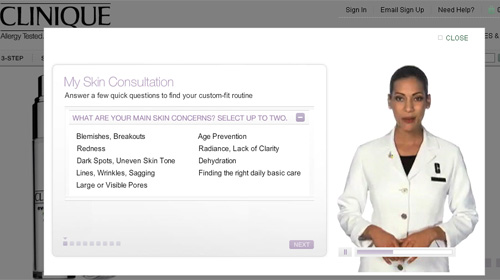 Showcase of modern beauty website designs
To give you an idea of the current state of beauty website design, we collected 20+ websites belonging to global and local cosmetics manufacturers.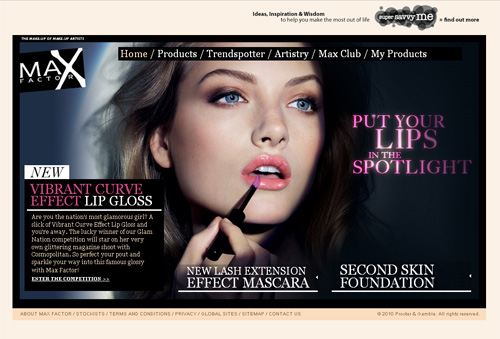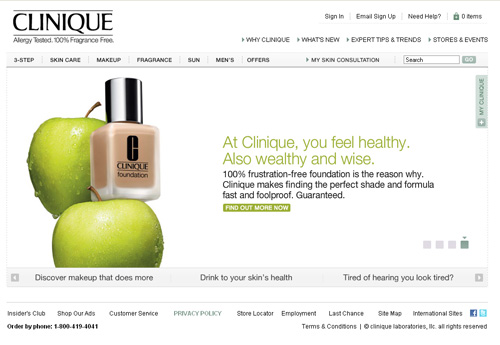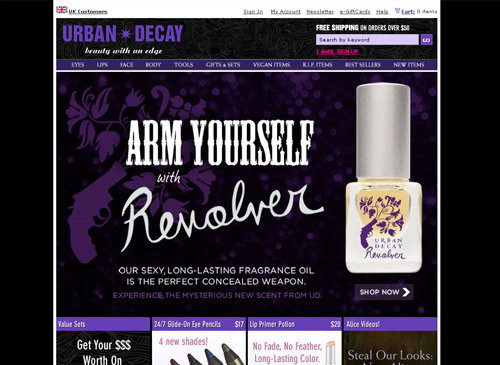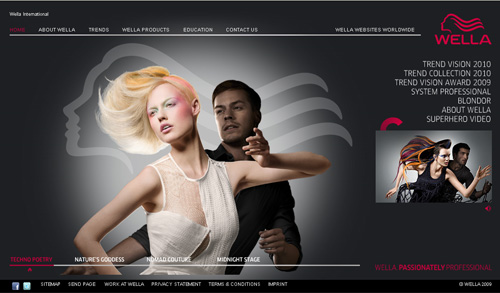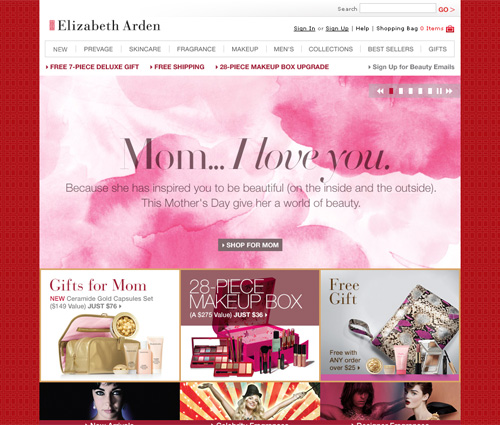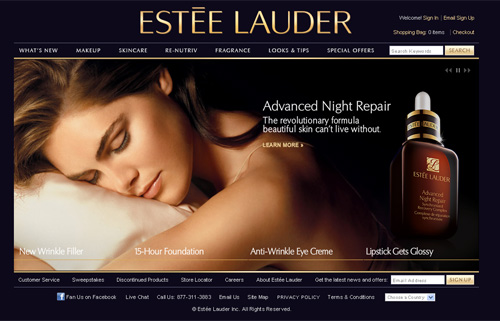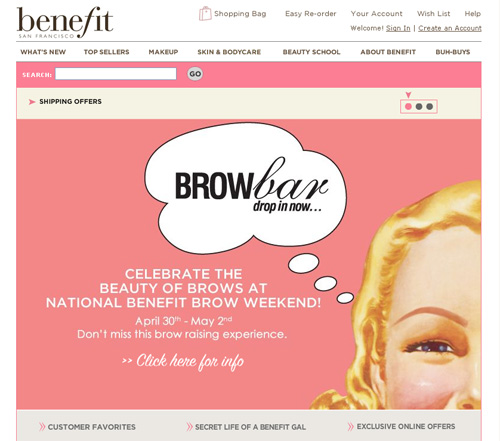 Related posts:
Follow FlashMint on Twitter for more awesome Flash Tutorials!

"Like" FlashMint FaceBook Page to stay in touch!
4 Responses to "Beautiful Design for Beauty Websites: Trends and Examples"