New web design trends of 2009
The end of year 2008 has shown some new tendencies in web design that tend to develop further in 2009. The glossy buttons, lustrous looks are left for business websites, more and more artistic web sites are designed with a touch of hand made. Photo galleries, design studios, art-connected websites, music bands personal pages tend to have elements of grunge and vintage, collages and sketches.
Grunge
Grungy designs have been on stage for quite a long time, but this year more and more music websites and blogs will be designed with lavished backgrounds and dirty looks.
Vintage
Old school drawings, illustrations and photos bring nostalgic atmosphere and somehow this atmosphere becomes more popular nowadays. Use some vintage pictures at the background and make your website trendy looking.
Sketches
Sketches and hand writing at the background definitely make designs more lively. If you want to make your website a bit more personal, to have a light human touch than this is the best artistic method for you.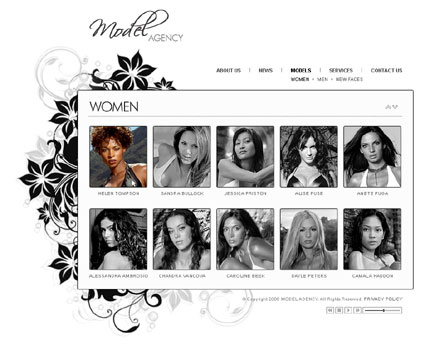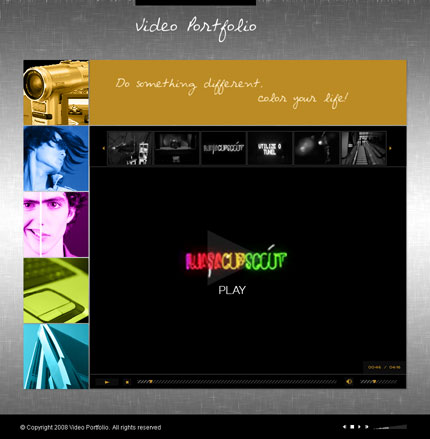 Collage
Collages are a great way of mixing elements together. Before Photoshop collages used to be popular, it seems now they are heading back into web design becoming more popular than ever.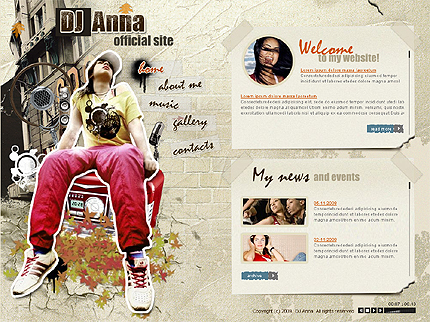 Do you think these trends will leave web 2.0 looks behind?
Related posts:
10 Responses to "New web design trends of 2009"
Frankly, none of these "trends" are unique or fresh to 2009. Designers should really buck trends rather than follow them.

Peace
Mike

Thanks for the great web design collections. Bookmarked!!

Bucking the trend is always going to be the next trend. You can look at websites that try and reinvent themselves and wonder if they use their own thoughts or the thougts of a Web Design Company which is going to get you a better overall product most of the time.

it is really beautiful
Bookmarded!

It will be interesting to see gallery at the end of 2009 and compare it with 2008.

-The homepage should include a summary of what products
your site has to offer. Customers can always delve deeper
into your site for more information.

Our