We discussed here the non-stop technological innovations and constantly upgrading technologies not once, and not just once FlashMint has proven to be the first in Flash development. And today we will prove it yet again.
FlashMint is proud to announce the launch of a brand new revolutionary product - Flash CMS v3 Templates. These new Flash website templates are developed with due consideration of your comfort and your web presence ever-changing needs.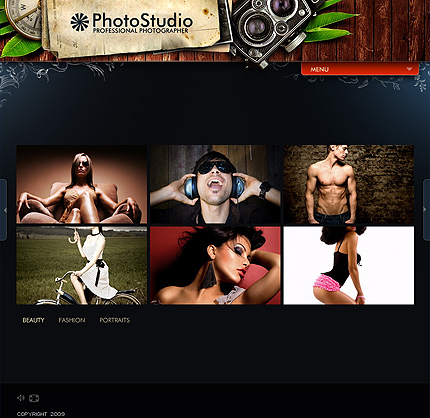 Check Photo studio CMS v3 flash template
So lets find out what is so special about these templates and how they differ from CMS v1 and CMS v2.
The admin panel in CMS v3 is built with Flex, not php as in previous versions v1 and v2.
Here's how it looks now:
Check the admin panel in action. (Use password 123).
So what are the new incredible features?
First of all CMS v3 allows you to have as many text pages as you wish. Opposed to 5 pages available in CMS v2 this change is huge.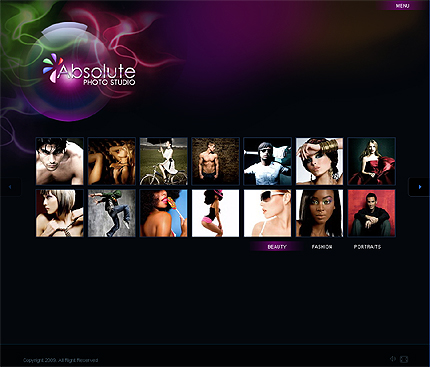 Check Absolute photo studio CMS v3 flash template
Flash CMS v3 templates are SEO friendly. Now you can add page title and keywords to your index page:
Another huge change is the new functional buttons giving you an opportunity to sell your products right from your website. These buttons will make your work more cumfortable.
Your galleries are not limited in any way. You can easily add and edit them. Besides, you are now able to rotate, crop, resize and anyhow edit your images right on your website and easily search the images and galleries.
You can now modify and configure your menu, set a default page and change it when you wish to with the new menu editor.
And as every other FlashMint templates these Flash CMS v3 website templates have the most quality and professional designs.
Have a look at Deep space portfolio CMS v3 template
To have your incredible Flash CMS v3 website all up and running you need a web host that features php hosting and is dom_xml enabled.
If you need a professionally designed, easily operational and editable web template for your personal page, online portfolio or even an eCommerce these Flash CMS v3 templates are the perfect solution. They are created to be just that.