It's always interesting to observe the design trends in a particular industry. In our previous posts we analyzed websites of alcohol brands and nonprofit organizations. Another specific niche we would like to look at is websites of denim brands. Everybody wears jeans, so nearly every apparel producing company now has at least one denim collection in their product range.  Tough competition motivates jeans producers put much effort into creating impressive online presentations of their products.  Below you can read about some of the best practices of jeans website design and look through the collection of fancy websites belonging to the well-known denim brands.
The use of bold call-to-action elements, attractive offers and product presentations is a common trend in commerce-centered web design. Among the popular design practices that can be seen on websites of denim produces are the following:
Flash
When it comes to creating a memorable visual experience Flash is just a perfect tool to use.  For instance, the European website of Wrangler features a really incredible video presentation of their Blue Bell collection which would be impossible to implement without Flash.
Wrangler Blue Bell Spring/Summer 2010
Exclusive product campaigns
Luxurious fashion photographs made to show off a current collection or new jeans line can be often seen on denim company websites. Photography is a common medium that jeans brands use to convey the unique style of their products. Here is Diesel's approach to showcasing their jeans from "Sex Sells" campaign: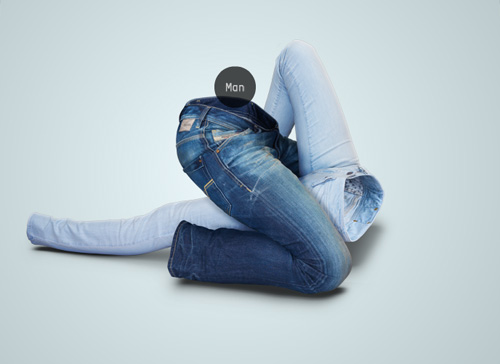 Prominent "Special offer" announcements
Large-scale slideshows containing updates about sale, limited offers, discounts and special events, can be usually seen on the front page of a jeans website. Designing a website for a denim producer or any other apparel retailer it's important to make these elements visible and easy to access.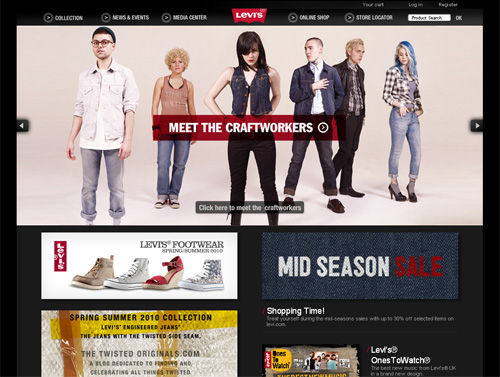 Online shopping
Many denim brands include online stores to their websites to take advantage of e-commerce. While the main purpose of some websites is to showcase fresh jeans collection, others are initially designed as online shops.
Sub-websites
Very often jeans companies have several websites that executes different functions. Sometimes a site is made for a separate jeans series or even season collection in order to attract just target audience to the promoted product. Such brands as Wrangler and Lee have several international websites and each of them has its own unique design.
Social Media
Now if you like some jeans or t-shirt you can share the link with your friends and followers on major social networks, such as Facebook and Twitter. Practically all jeans websites contain social media buttons to engage customers to discuss jeans and clothes with their network fellows and thus, attract new buyers.
Showcase of eye-catching jeans website designs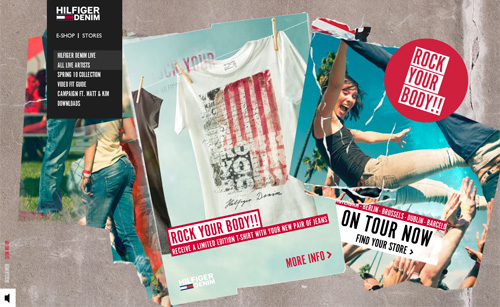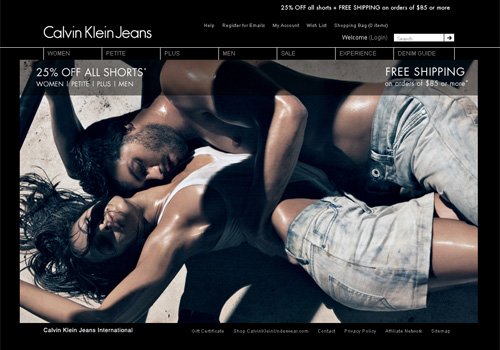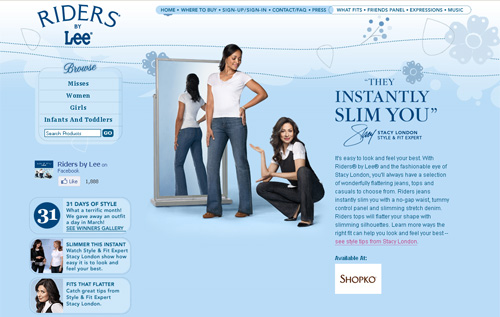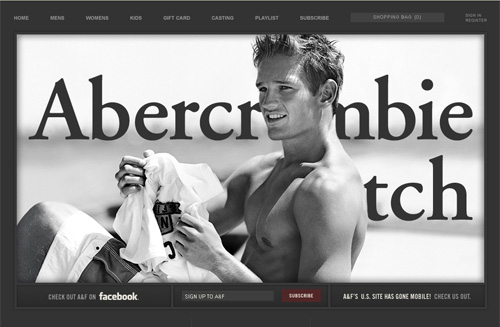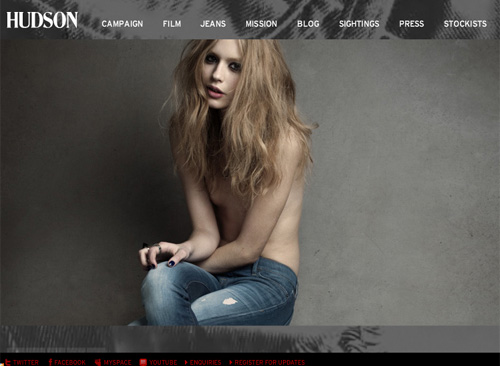 Related posts:
Follow FlashMint on Twitter for more awesome Flash Tutorials!

"Like" FlashMint FaceBook Page to stay in touch!
2 Responses to "Going West! Best Examples of Jeans Brand Websites"