If you own a website for some time you know how often the desire to improve something here and to add something there comes. Of course you can redesign your website completely, but there is a far more easy and cheap solution – Flash components.
You already know what Flash components are, but just to remind you – these are ready-made Flash files, applications and extensions aimed to help you enhance your existing HTML, CSS and Flash websites, add functionality to them and endue your website with more incredible features and live action. There is a huge number of Flash components, including menus, image viewers and galleries, buttons, navigation systems, video and music players, effects, icons and illustrations, animations, preloaders and scrollbars, news readers and banner rotators etc. Today I'm going to showcase the most creatively designed Flash components from FlashMint collection.
If you plan to add an image gallery to your website to show your art works to your visitors than these Flash components will be of special interest for you:
3D 2 level XML gallery flash component
3D slider XML gallery flash component
These two Flash components are created with the use of 3D technology. They most likely will impress any picky visitor. Designed in a futuristic manner these image galleries will emphasize the creative beauty of your photos and images.
Resizable XML slideshow flash component
This plain and simple slideshow component is yet stylishly designed and will be a great solution for showcasing your art works if you are a fashion photographer.
Image gallery with albums XML flash component
With this gallery component you can arrange your photos to the albums thus making it easier for your visitors to find an image from some particular event or date. What I love about this Flash component is its grey color palette, looks very stylish.
XML staff page flash component
The main goal of this Flash component is to let your website visitors know you and your staff or family. The component features image gallery, thus you can not only tell who you are but also show yourself to your visitors.
XML flv video player flash component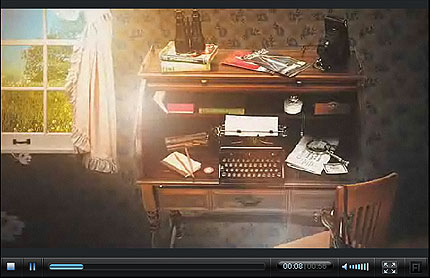 This is a brilliant solution if you dream to feature your video clips and movies or music videos at your personal web page. Designed to be plain and simple in maintenance this video player certainly is a great choice.
Advanced news reader 02 xml flash component
This is a great way to broaden your website functionality, displaying the title, date and description of your news.
These are my personal Top 7 Flash Components, check out other Flash components at our collection.
What components would you like to add to your website?
Related posts:
Follow FlashMint on Twitter for more awesome Flash Tutorials!

"Like" FlashMint FaceBook Page to stay in touch!
2 Responses to "Top 7 Stunning Flash Components"