Tags
:
custom magento design
,
magento designer
,
Magento responsive design
,
magento templates
,
magento theme design
,
Magento themes
,
magento web design
,
magento website design
,
responsive design
,
responsive design examples
,
responsive web design
,
what is responsive web design
Posted in
Showcases
,
Useful Tips
Get started with Responsive Magento templates now if you want to achieve high results later! What is Responsive web design and Magento? The question is well-timed if you are planning to start online business soon. Magento is one of the most popular platforms to run eCommerce website. You can find tons of articles and books on this topic, but our goal is to present the main benefits of Responsive web design.
If you still can't decide whether you need it or not, have a look at the latest research by Compuware, a reputable software and services provider.

Reasons to Think about Responsive Design
Magento responsive design is reasonably a popular topic in the design industry right now. A lot of users who run business websites are interested in having responsive design. As a result, we have a fast-growing number of responsive themes all over the web available for Magento.
Responsive design was launched a few years ago to allow users to view their websites across all devices, e.g. computers, tablets, smartphones. This design affects not only the overall layout, but also images, videos, and the amount of text viewed on a page. The advantages are obvious: rather than creating multiple websites for various screen sizes, you can have a single website that always displays properly, unaffected by the screen format , platform or browser used. Not only does it reduce development costs but also decreases the operational costs of maintaining multiple sites. Isn't it what every online store owner wants? To save money, but get a fully functional, responsive website?
One more reason to get responsive Magento website design is Search Engine Optimization. It stands at the same level with design and development. Since you are going to build one website for all devices, the whole traffic will fall in one place only – your site. This is much better from SEO perspective than having different sites for different devices, because every traffic for different site will compete one against another.
Magento responsive web design examples
The best way to convey the message is to show an example. Below you can see the best collection of Magento themes that were developed for the love of responsive design. Everything comes to the point that just in a couple of years every platform used for eCommerce will be mobile. And you should be prepared for it!
1. Furniture Store Magento Responsive Theme

2. Business Responsive WordPress Theme

3. Harvest Responsive WordPress Theme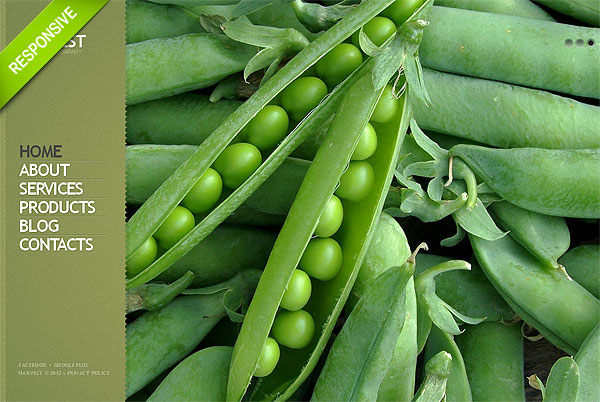 4. Corporate Responsive Website Template

5. Help Children Responsive Website Template

6. Architecture Responsive Website Template

Related posts:
Follow FlashMint on Twitter for more awesome Flash Tutorials!

"Like" FlashMint FaceBook Page to stay in touch!
One Response to "How To Make Your Magento Store Responsive"