The following colorful designs are a good way to represent your model agency or fashion magazine on the Web. The templates pack enough feature to accomplish this task. There you will find portfolios, blog sections, submenus, sliders, widgets, contact pages. Coupled with enlarged 'no frills' typography and responsiveness they make excellent web facade for any fashion business.
Model Agency Resposive Web Template
Fashion Twitter Bootstrap Responsive Theme
Models Fashion And Beauty WordPress Theme
Fashion Models Twitter Bootsrap Template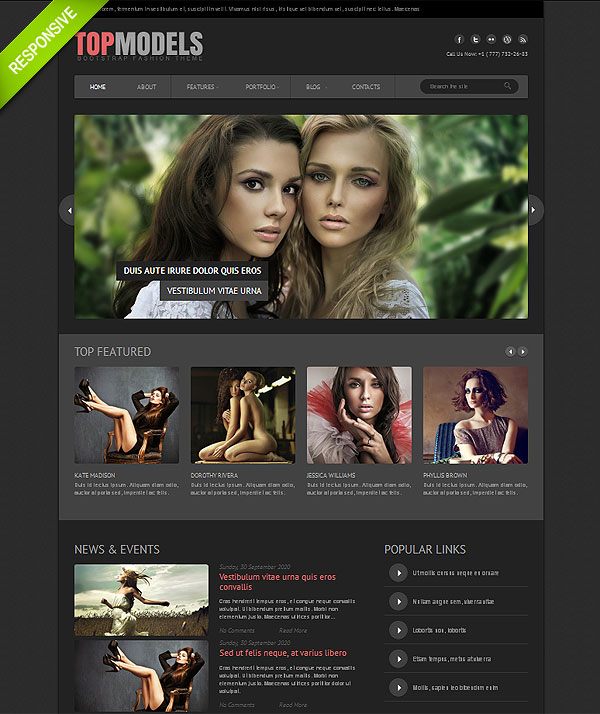 Fashion Responsive Website Template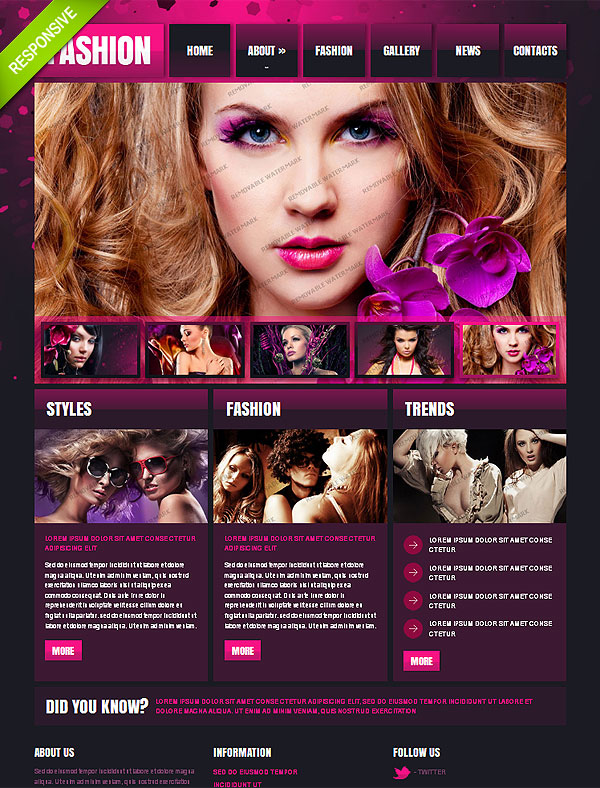 Fashion Models Joomla Template
Fashion Magazine Joomla Template
Fashion Models One Page Template
Portfolio Fashion Theme For WordPress
Fashion And Beauty Web Template
Fashion Responsive Bootstrap HTML Theme
Related posts:
Follow FlashMint on Twitter for more awesome Flash Tutorials!

"Like" FlashMint FaceBook Page to stay in touch!