Not so long ago, we released a new section in our web portfolio dedicated to Twitter Bootstrap templates. Since then, it gained popularity among our customers. Created by Twitter developers, Bootstrap has a number of great tools, including base Bootstrap CSS, grid, responsive layout, UI components and javascript plugins that speed up the development and provide an easy process of operating a website.
Today we want to come up with a collection of helpful resources and tutorials to please our Twitter Bootstrap followers. Hopefully, it will help you to find out more about Twitter Bootstrap and give you a general impression of how to use it for your applications and websites.
 Built with Bootstrap
The website offers you a big variety of services built with the help of Bootstrap platform. Built with Bootstrap can be a good inspirational point for developers looking for new solutions and creative ideas.
Free Twitter Bootstrap Widgets Library for Axure RP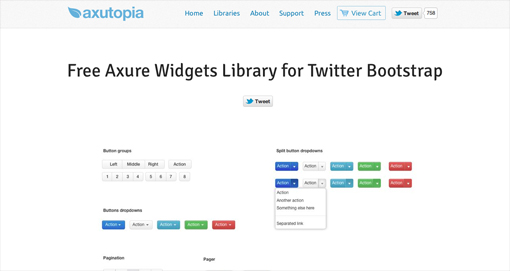 If you like to deal with Twitter Bootstrap and Axure, you'll definitely appreciate this resource. With its help, you have a possibility to download a free widget library that includes impressive customizable representation of the Bootstrap items, working perfectly in Axure.
Getting Started with Twitter Bootstrap
Surprisingly good tutorial that you should stick to when you plan to start with  Bootstrap from Twitter. The author knows what he is writing about.
 Bootswatch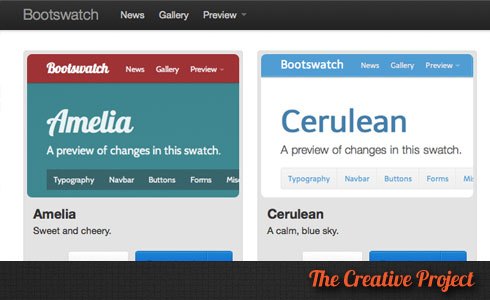 If you are still not ready to spend around hundred dollars on Premium Bootstrap template, visit Bootswatch service to get a free one. They provide users with clean and well-built Bootstrap themes with alternative color schemes. The themes can be used by simply downloading and replacing the CSS file.

Font Awesome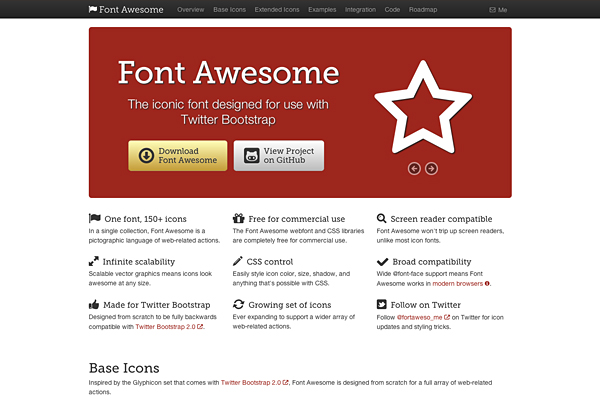 Font Awesome is a useful project presenting a simple icon font which makes your Bootstrap visually outstanding. The icons have cross-browser support and even support IE7. There are 220 vector icons in the font and they were designed to be infinitely scalable and compatible with screen readers.
Create Custom icons for Twitter Bootstrap easily
Continuing the topic of Bootstrap icons, the next tutorial can be useful for those who want to create custom looking icons on their own. The main tools that are used in the tutorial include FamFamFam Silk Icon set and Online CSS Sprite Generator.
Bootstrap Fireworks

It is entirely vector based toolkit created to mirror Twitter Bootstrap 2. It can be a great help for you if you aren't proficient in coding or just need to have a room to shuffle the pieces around without digging into CSS.

Kickstrap

A full version of Twitter's Bootstrap with themes, enhancements, and other goodies.
Bootstrap PSD

A completely layered PSD that has ALL Bootstrap elements created by Repix Design.  If you are one of those who are crazy about doing wireframing in Photoshop then free download is at your disposal.
StyleBootstrap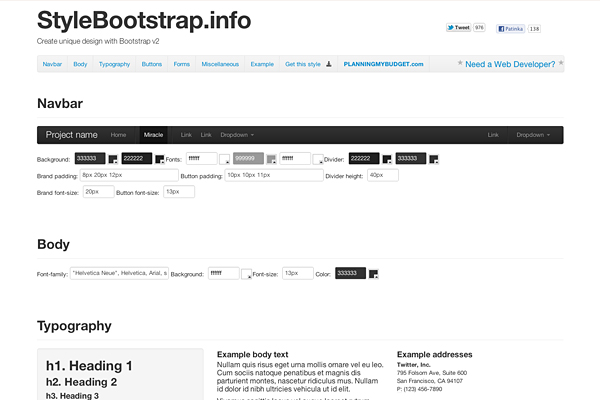 StyleBootstrap allows you customize many features of Bootstrap but is mainly focused on the visual, design aspects. Due to this service you can easily change fonts, borders, colors and more.
***
According to our tradition, we present you some of Flashmint best Bootstrap and some other templates to show you the advantages of their usability and beauty:
Consulting Twitter Bootstrap Template  


Twitter Bootstrap Template For Website

Twitter Bootstrap Corporate Template 


Interior Designer Website Template

Video WordPress Theme


Soccer Club Responsive Web Template


Architecture Template For Website 


Pilates Studio Fully Responsive Template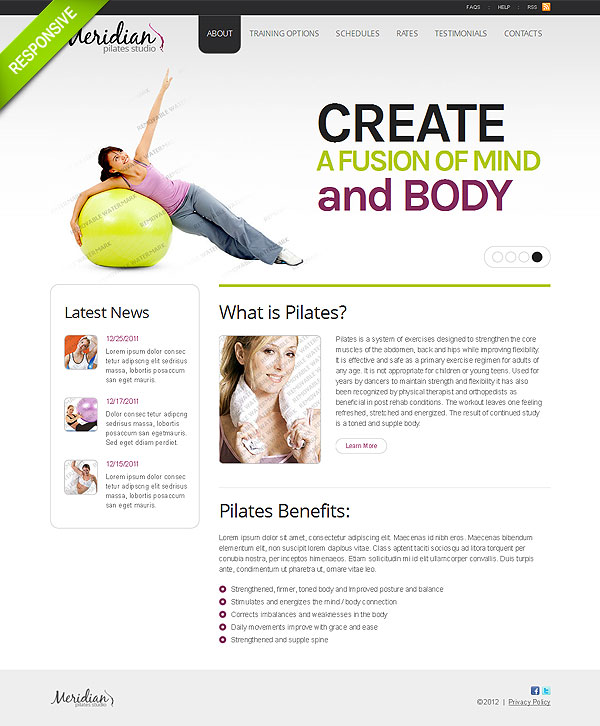 New Business Fully Responsive Template


Grutter Food Flash Drupal Theme
Related posts:
Follow FlashMint on Twitter for more awesome Flash Tutorials!

"Like" FlashMint FaceBook Page to stay in touch!