Facebook is already 8 years old! Launched at the beginning of a social network era, Facebook has conquered more than one billion active users nowadays. It is without a doubt the most popular social network on the planet. It's not only a place of meeting and flirting, but also a great market niche for almost any company, product or service online. We won't be the first to write about the advantages of Facebook for your online business. Taking into account that the field of social networking progresses with a light speed, we won't be the last to have touched this kind of topic, either.
Let's skip all the details of how cool Facebook will be in a few years and start the topic of Facebook present. Not so long ago, Facebook page templates became another big thing for Facebook users and their profiles. Since everybody moved to timeline, we have the option now to place whatever image we want at the top of our profiles. By the way, have you noticed how, slowly but confidently, we are getting accustomed to Facebook timeline templates and the whole redesign?! And it's only the beginning. Get ready for more. Facebook cover template is something that will make your potential visitor/client/buyer come and see what you do/offer/sell. Need to mention that all the best Facebook pages are made with the help of templates and covers. Your page is next! Facebook is a monster machine for promoting you and your profile. Facebook fan page template is another great opportunity to engage more visitors. Facebook cover templates also have great SEO, so even if you end up doing nothing with your page, it's still a good idea just to keep it "breathing".
For your comfort we picked up a bunch of Premium Facebook templates that may satisfy your practical and design needs and thus make your business more efficient and attractive.
Facebook Business Templates
Business group Facebook templates will be able to draw visitors' attention to any kind of business you run. It will present your service from the most attractive side. Flashmint team constantly increases the number of Facebook templates which have prime quality and unique design.
Clean Corporate 810px Facebook Template
Capricorn Consulting Facebook Template
Pro Business Timeline Facebook Page
Analytics Business Facebook Template
Plug-in Solution Facebook Fan Page
Business Timeline Facebook Template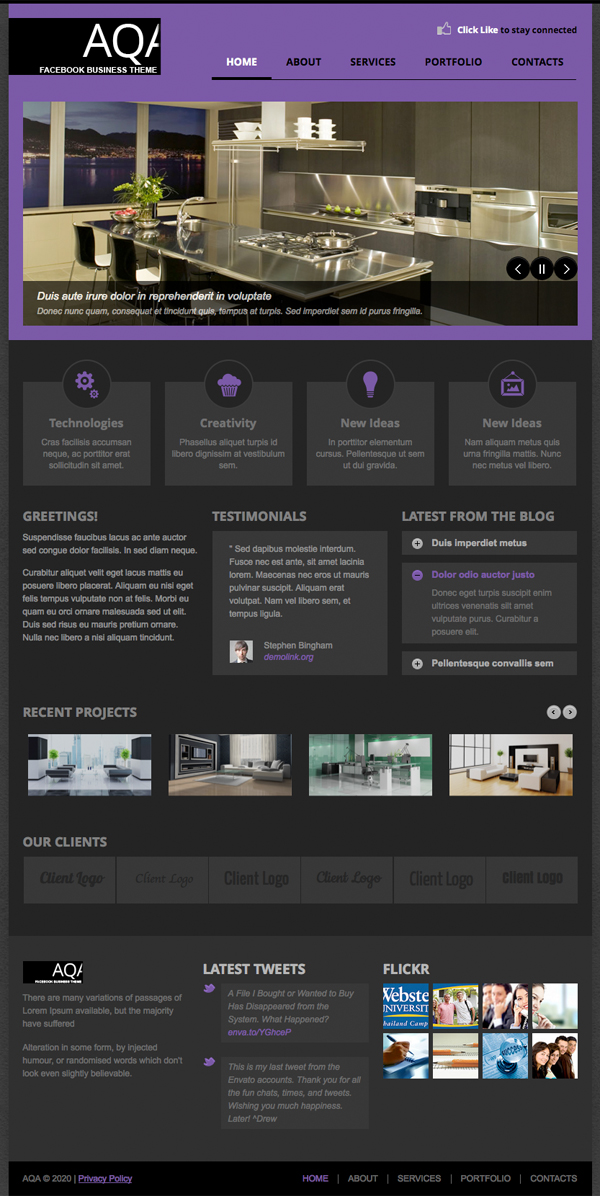 Facebook Fashion and Beauty templates
Fashion and Beauty is a big thing for Facebook! There are plenty of small beauty salons, hairdresser studios and model portfolios that need promotion. Facebook templates are the best solution. It is a great instrument to make any Fashion and beauty business highly demanded and well-known. Flash and HTML Facebook templates by Flashmint have a unique design and a specific animation to meet all your requirements and your clients' wishes.
Cosmetic Facebook Flash Page Template
Luxury Spa Accessories Facebook Page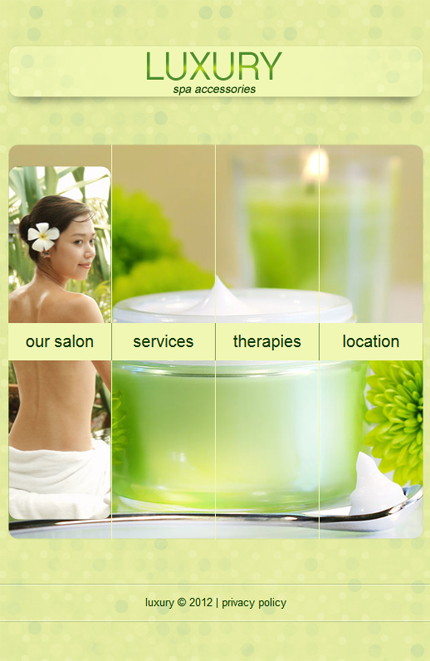 Model Agency Facebook Fan Page
Model Agency Facebook Timeline Template
Facebook Music templates
Facebook can be one of the best ways to present your music in the web. With the help of Facebook Cover or Fan page templates you can turn your page into a catchy one. Not only will the page appearance make you feel unique but also a very comfortable navigation and intuitive interface will prove that Facebook templates are the best for you!
Music Band 810px Facebook Template
Autograph Facebook Flash CMS Template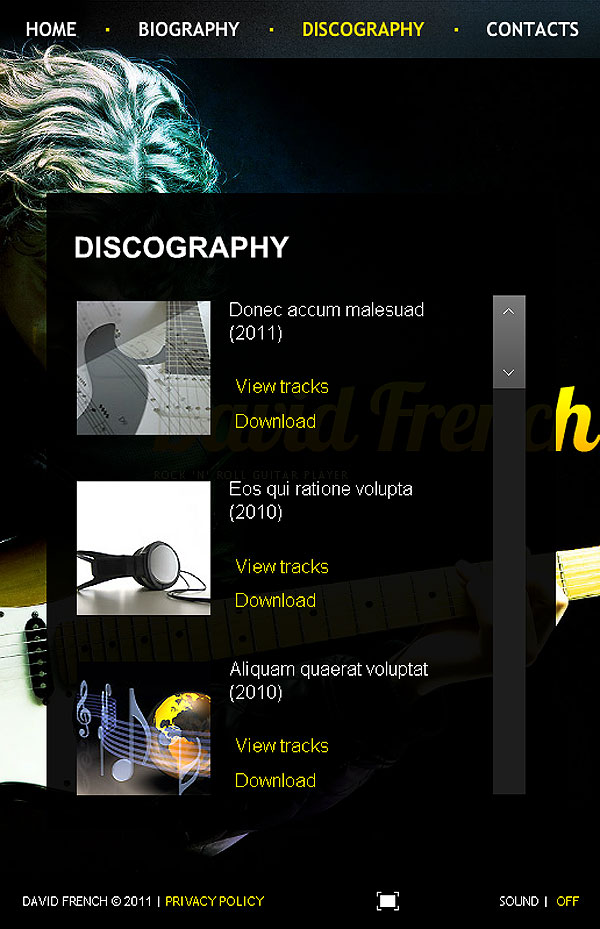 Biography Facebook Flash Fan Page
Facebook Photography templates
This is one of the largest branches of Facebook templates collection. If you are a photographer and look for a decent online presentation of your artworks, Facebook can be a perfect choice for that. With its help you will have a chance to share some information about yourself, show your photos to the whole world and get a number of new admirers who will appreciate your talent for sure.
Fashion Photography Facebook Template
John Photo Album Timeline Facebook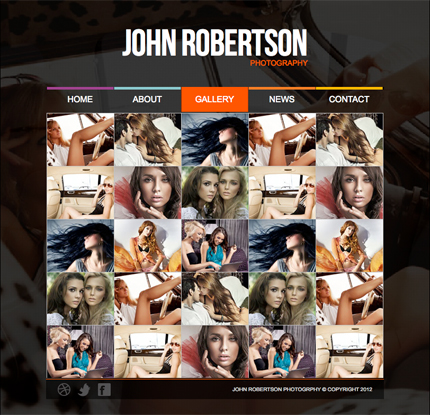 Photographer Timeline Facebook Template
Photo Studio Facebook Template 810px
Related posts:
Follow FlashMint on Twitter for more awesome Flash Tutorials!

"Like" FlashMint FaceBook Page to stay in touch!