FlashMint has some Christmas gifts for you! From today and till January 1st you are getting an opportunity to own absolutely free Flash christmas greeting e-cards designed exclusively by FlashMint.com. We are glad to give away these eye-catching and cheerful Flash holiday cards for Christmas congratulations.
What an awesome way to say the warm and happy messages to the co-workers, closest friends, relatives and beloved to make them a little bit happier this Christmas. See our free flash greeting e-cards below:
Merry Christmas and Happy New Year free flash card


Light free flash Christmas card
Free flipbook flash greeting card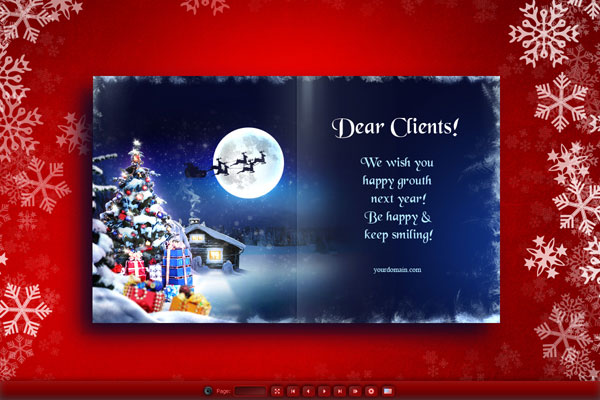 FYI: Each greeting card package comes with corresponding source files (.psd, .fla, .xml, .swf). Also, we've updated the Christmas e-cards packages with brief and self-explanatory instructions.
Our Flash Christmas and New Year cards are perfectly FREE, so go ahead and download them right away from here!
Oh, and don't forget to checkout our Christmas offer. From today and till January 1st you have a great chance to purchase the most incredible flash and website templates with up to 70% OFF. Don't miss the opportunity and choose your template right now.
Holidays Web Design Resources for 2011-2012
We've prepared an ultimate collection of custom web design resources for upcoming holidays season 2011-2012 for beginners and web designers. Check out exclusive Christmas greeting cards, email templates, special offer pages, holidays banners and many other handy resources at FlashMint Christmas Web Design Bundle right now!
Related posts:
Follow FlashMint on Twitter for more awesome Flash Tutorials!

"Like" FlashMint FaceBook Page to stay in touch!
18 Responses to "Free Flash Christmas e-cards for everyone!"