Model agency CMS v2 flash template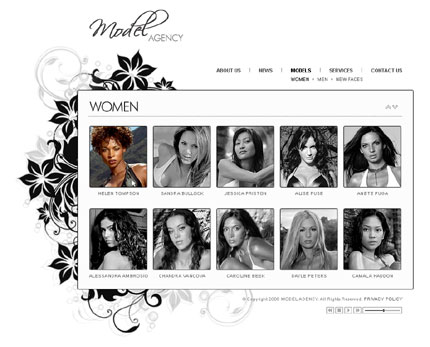 This simple Flash template will help you to establish the most stunning model agency website you need. Its classic black and white design looks very stylish attracting the attention of every visitor from the first sight.
This Flash template is also distinguished by modern interactive design and usability which will make your model agency website look exclusively qualitative and advanced. Being Flash CMS V2 based model agency Flash template is extremely easy to use and maintain so you will be able to manipulate your website content (both images and texts) with simple clicks. Innovative Flash technologies comprised within Model Agency CMS V2 Flash Template make it easy to create stunning up-to-date website for your particular needs with minimum effort. So if you are involved in model business and want to represent your agency online in the most efficient way this Flash template will undoubtedly appear a winning solution.