Online portfolio creation is an integral part of successful existence and further development of a project which is somehow associated with art and creativity. If you're a web developer or a designer, an animator or a gamer, a wedding photographer or events manager, if you're somehow engaged in such a scope of activities, in this case this article is for you!
Perhaps there's no necessity to explain you all the arguments why you need to get your own portfolio website, but we still want to remind you about the most important of them. First of all, this is a perfect way for you to let the whole world know about your activity and to show your talent off. It can really become a worldwide known online presentation of your creativity. Secondly, with online portfolio you are able to promote your works quickly, easily and efficiently. You don't have to put all your efforts and time into this stuff. Another important reason is, of course, the fact that launching your own web portfolio will help you get more clients, and as a result – earn more money!
And now we'd like to share with you a tutorial on the professional portfolio creation:
1. Portfolio
Taking into account that this is a website portfolio, you should consider this step as the key one and pay enough attention on it. All your site visitors will judge and estimate your talent looking at your portfolio works first of all. There are a few important points that you should always keep in mind:
- existence of large top-quality images;
- avoiding too big projects;
- concise descriptions;
- a link to the live version of projects at with which you used to worked;
- the screenshots also linked to the live version.

2. Logo
Your own logo is probably one of the most important aspects that identifies and presents you and your creative name. There are 2 evergreen requirements to the logo:
1) it should be linked to your home page;
2) it should be placed somewhere closer to the top left corner of each page.
3. Tagline
Tagline is your opportunity to tell your site viewers about yourself and your activities. The most important requirement to this aspect is that the tagline should be resourceful and short, containing all the main information about your work.
4. Services
In the 'Services' section you should give all your potential clients an opportunity to find out all info possible about your products and custom services. You are obliged to provide them with the detailed information, but not just a few general lines like in the tagline. The degree of specification here depends on you, but the clearer the text, the more readable it is.
5. Blog
The next crucial step is launching your own blog which will make your site not so static but alive. With the help of it you'll enable site visitors to follow all the new information you share, leave their comments and express their thoughts on your business. Isn't is an important marketing tool? The answer is obvious.
To be successful with your blog, you should follow some important steps:
- do not use anti-spam Captcha software often decreases the number of visitors;
- avoid register forms for leaving comments on your blog;
- give people an opportunity to subscribe to the RSS feed;
- to provide them with a possibility to look at the most popular/latest/featured posts.
6. Communication and language
It's also very important to use suitable language on your website: it shouldn't be too official and lacking any human emotions. You should keep in mind that your communication with potential clients should be personal, polite and friendly, if you're going to achieve success.
7. About me
This is the place where you should dispel all visitors' guesses or estimates. Here you should let people know about yourself and try to establish trustful relationship with them. You can tell about the beginning of your career, your first achievements and fails, successful projects or maybe even awards. It is also highly recommendable to place your photo there which will help people get the full notion of the person they're going to deal with.
8. Contact details

This aspect is also one of the key elements of your online portfolio page. This is a connecting bridge between you and your potential customers. They need to know how to contact you in case if they'd like to hire you or to collaborate with you. The requirement to this step is also quite reasonable: your contact information should be noticeable. Contact details should be quite easy to access but not hidden somewhere in the footer. Pay specific attention to the contact form since it allows you to collect more information about site viewers (their names or surnames, e-mails and websites) and use it for research and analytic purposes.
9. Social networks usage
Give your site visitors an opportunity to find you easily on the most popular social networks namely Facebook, Pinterest, LinkedIn, Google+, Twitter and the like.
10. Call to action
The major aim of your personal portfolio creation is surely luring more clients and promoting your creativity, so you should try to catch visitors' attention by every written word. And the most useful tip here is to have some "call to action" buttons (like "Contact me" or "Hire me") which will be linked to other site pages (for example, to the contact page or to the blog).
10 alluring personal portfolio websites

1. The Things We Make
2. Jason Reed
3. Henry Jones
4. David Appleyard
5. Nine Lion
6. Shannon Moeller
8. F. Claire Scroggins
9. Mike Precious
10. Kerry Nehil
The Final Recommendation To Stop Kill Your Time

If you're already interested in getting one of the best portfolio websites on the web, then we would kindly prompt you the easiest and probably the most advantageous way of doing it. You just can download one of the ready-made Portfolio website templates and become a satisfied owner of an attractive and multi-functional portfolio site. Moreover, this process will take less money and time than if you decide to hire web developers and build it from scratch. Don't miss such an opportunity and browse through the collection of premium Portfolio themes presented for you below:
10 most stunning portfolio web templates
1. Photography Portfolio HTML Site is a perfect choice for creating photography website with such interesting features as: background image slider, filterable portfolio, 3D Panel Gallery etc.
2. Fullscreen Portfolio and Blog HTML Theme is a first-class alternative for those people who'd like to launch an outstanding website with a great variety of opportunities.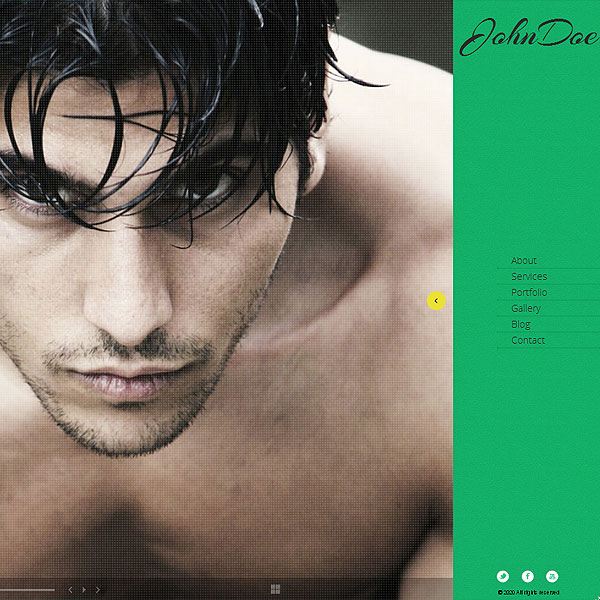 3. Photo Album Premium Website Template can be used by everyone whose activity is somehow connected with the photography sphere.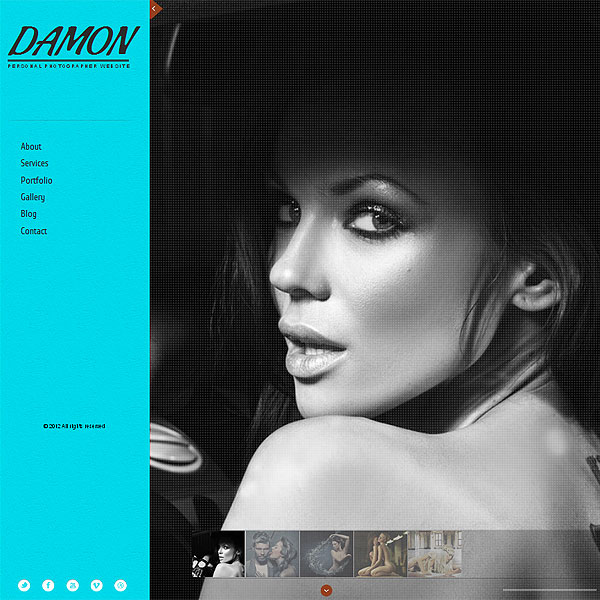 4. Creative Interior WordPress Template can become your prime alternative if you'd like to start up a website relating interior design.
5. Fullscreen Photography Showcase Template is your excellent chance to become a pleased owner of a high-end website with aneye-catching design and tons of helpful features.
6. Portraits and Weddings Photographer Portfolio can be your best option for starting up an alluring website devoted to portraits or wedding photography.
7. Model Portfolio Web Template is the most suitable template for building a website devoted to model agency or model business in general.
8. Website Design WordPress Blog can be easily purchased for the development of websites for web design agencies or freelancers.
9. Design Development Site Template is a perfect variant for those people who have a strong desire to get a multipurpose site with a distinguishing look and feel.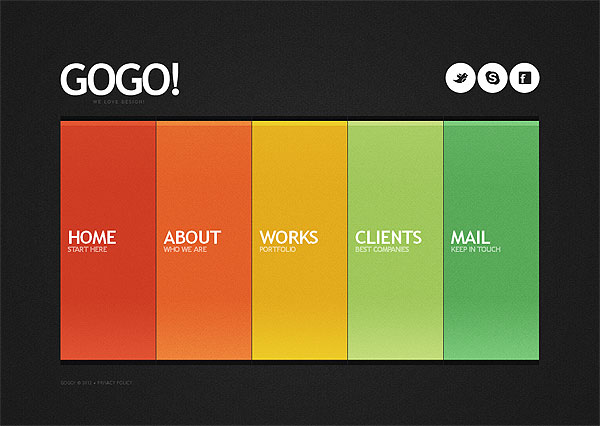 10. HTML Photo Gallery and Blog Theme is suitable for launching a website that won't leave any visitor indifferent due to its creative and user-friendly design.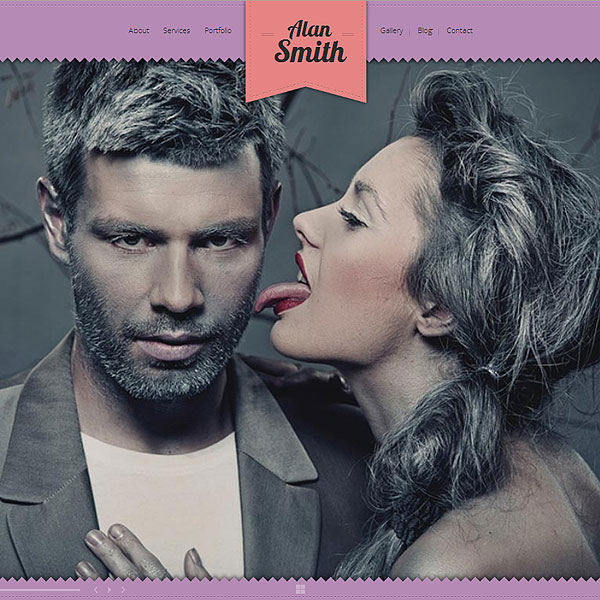 Related posts:
Follow FlashMint on Twitter for more awesome Flash Tutorials!

"Like" FlashMint FaceBook Page to stay in touch!